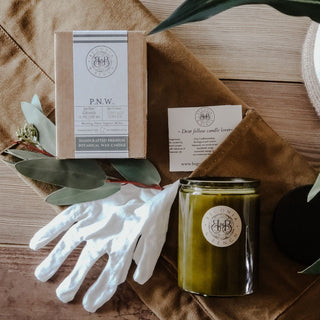 From
Our Hearts to Your Home
Crafting the Perfect Artisan Candle
The Art of Melting and Pouring
Our Artisan Collection is not mass-produced, but instead made in small batches by skilled hands. Whether you are looking to create a cozy atmosphere in your home, or to give a gift that is truly one-of-a-kind, our handcrafted Artisan Collection is the perfect choice.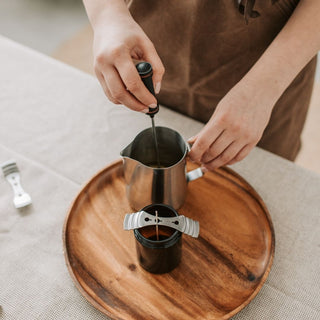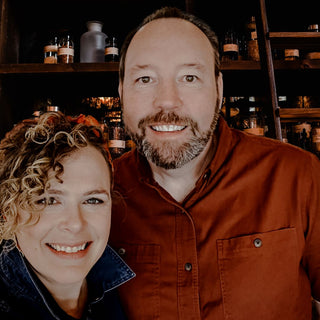 Once upon a time,
there was a couple who wanted to make a difference.
Meet Darren & Michelle, the dynamic husband and wife team behind Begonia & Bench, a charming candle studio in the St. Croix River Valley in Minnesota.
With a dream of making a positive impact on the world, they set out in 2018 with the goal of planting 200 trees in a U.S. National Forest.
Fast forward to today, and their small "10x10 pop-up booth" has now left a lasting impression in the National Forest Foundation's Annual Report, with over 9,700 trees planted to date to help combat climate change, conserve wildlife habitats, and preserve healthy watersheds.
Join Michelle & Darren on their tree-planting journey, one candle at a time!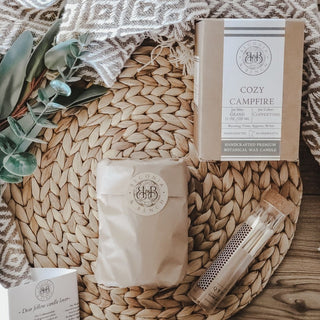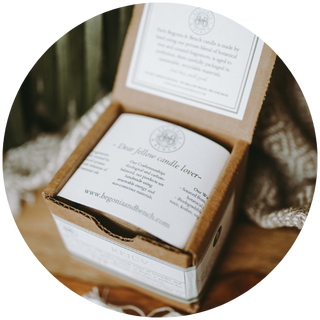 Savor the Reveal
Of Your Begonia & Bench Candle
Unpacking a candle from our sustainable kraft packaging is an experience unlike any other. The natural charm of the kraft paper sets the stage for the finely crafted candle within.
We hand polish every Artisan candle to ensure it is free from smudges or marks. This extra touch of care extends to the unboxing experience, as each Artisan candle is tastefully packaged in high quality, thoughtful materials making the reveal of your candle a memorable moment.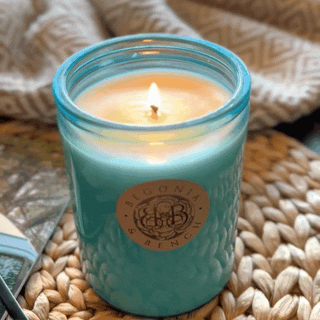 the burn
When it comes to candles, the wick is just as important as the wax and fragrance.
Our wicks are made of high-quality, braided cotton and paper woven materials that help ensure a smooth and even flame. And best of all - these wicks are completely lead-free for a safe and worry-free candle-burning experience.
The Scent
The Alchemy of Aroma and Light
Enjoy the aromatic bliss of premium, candle safe infusions of natural oils that contain no phthalates, parabens, or Prop 65 chemicals.
Hand blending fragrance oils allows for a level of creativity and control that is not widely available with pre-prepared scents.
We also take the extra step of aging our Artisan candles until the aroma reaches its full potential. Aging allows the fragrance oils and wax to fully integrate and meld together, resulting in a consistent & fulfilling scent experience and a predictable burn.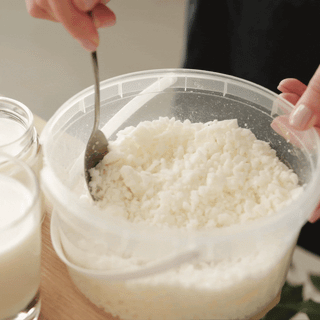 The wax
From Farm to Flame...
Our botanical wax candles are a great option for those conscious of their ecological impact.
Our unique Artisan wax blend is derived from only renewable and sustainable plant-based sources, including soy, coconut, and rice bran. Not only is plant-based botanical wax a great choice for those looking to reduce their environmental footprint, but it can also creates a beautiful and long-lasting candle burning experience.
Our Artisan wax burns consistently and more slowly than traditional soy candles.
"I want you to know that I only buy candles from Begonia and Bench. The quality and service is top notch."
– Julie F.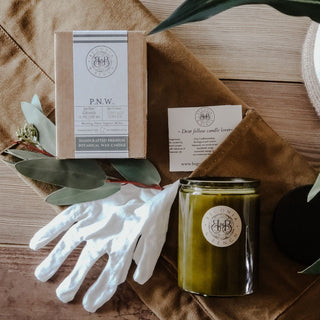 "My favorite candle - the scent isn't too overwhelming but makes my kitchen smell amazing. I love this scent!"
– Verified Buyer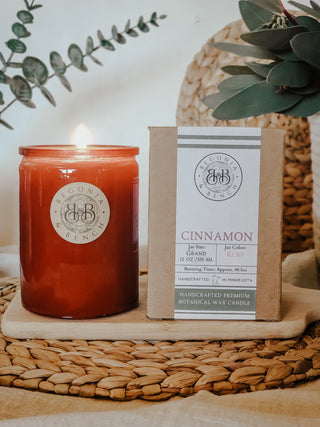 "I love the mission and values of Begonia and Bench, which keeps me coming back, as well. "
– Felicia H.