THE ART OF MELTING AND POURING
Our Artisan Collection is not mass-produced, but instead made in small batches by skilled hands. Whether you are looking to create a cozy atmosphere in your home, or to give a gift that is truly one-of-a-kind, our handcrafted Artisan Collection is the perfect choice.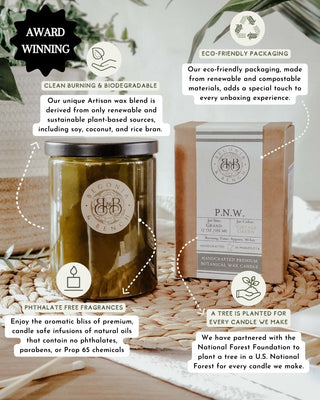 Making Candles better...
Begonia & Bench® fuses the art of candle making with a mission to help the environment and our communities.